Save the Himgiri Bhawan Temple & Guru-Moorti : A Petition to Haryana Government / NHAI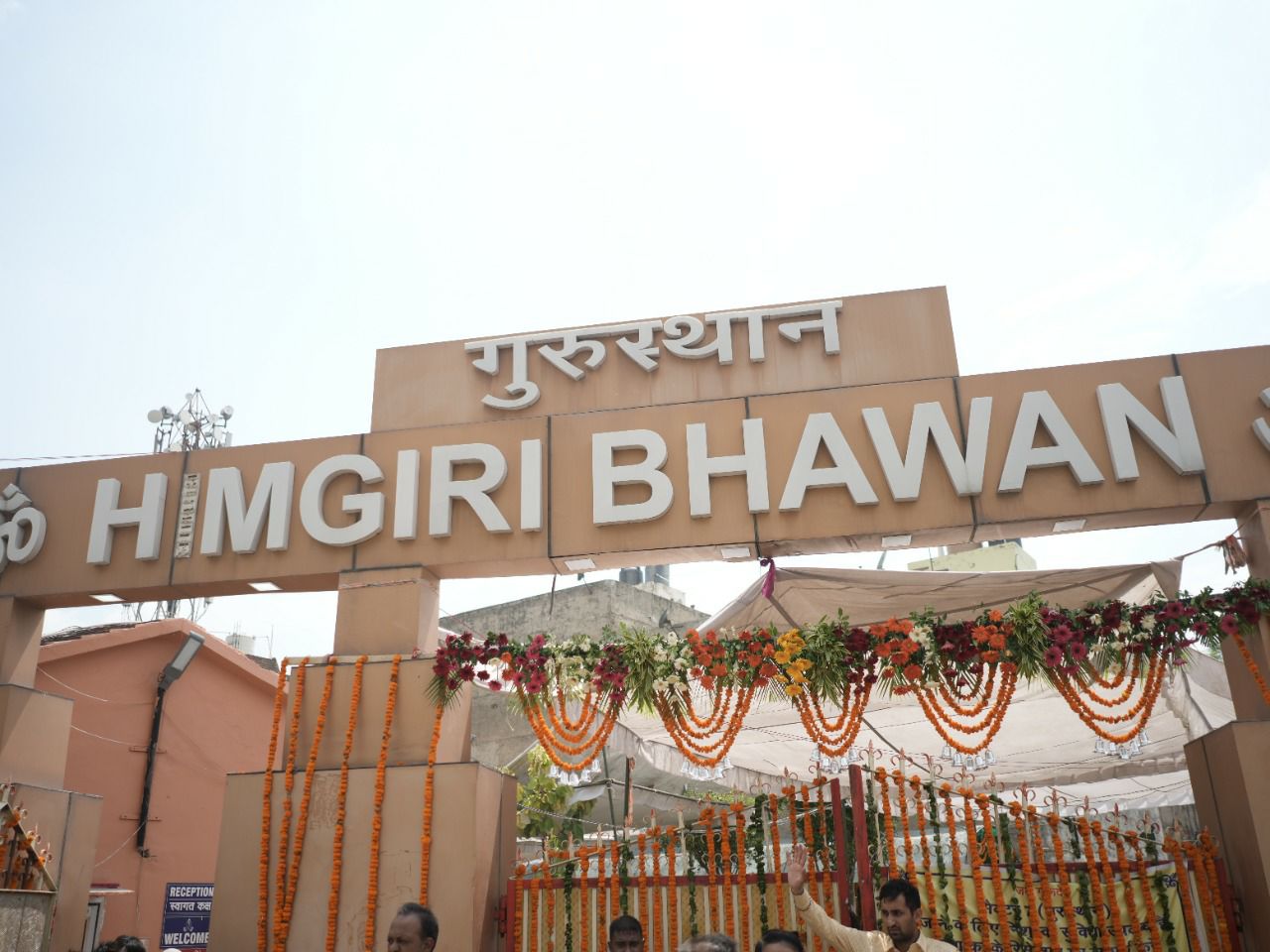 Link to sign the petition: https://www.change.org/p/save-the-himgiri-bhawan-temple-guru-moorti-a-petition-to-haryana-government-nhai
Himgiri Bhawan Temple & Guru-Moorti, Sector 10A, Gurugram has been the center of worship for lakhs of devotees across the globe. The followers from all over the globe visit the temple on a regular basis to worship Guruji as this is their primary place of worship.
Guruji & His Shishya's have been offering Sewa since 1989 and blessed lakhs of people till date. Lakhs of devotees from across the country & the world come to celebrate multiple religious events and even live at Himgiri Bhawan & Guru-Moorti during these celebrations.
Haryana Government / NHAI issued a notification to widen the existing road by acquiring major portion of the land where presently Himgiri Bhawan & Guru-Moorti are located and demolish the existing structures on the said land. This will hurt the sentiments & emotions of lakhs of devotees, who have been following Guruji for many years.
Brief about Guruji of Himgiri Bhawan  

1. Introduction to Guruji (Himgiri Bhawan): https://www.gurujiofgurgaon.com/
2. Guruji of Gurgaon (Facebook Group): https://www.facebook.com/groups/gurujiofgurgaon/
3. GurujiGurgaonWale (Facebook Page): https://www.facebook.com/profile.php?id=100063937410590
Our Suggestion to the Government:
Modification in the Plan:
Instead of widening the existing road, we propose the Government may create an elevated road in the area around the Himgiri Bhawan & Guru-Moorti to avoid hurting the sentiments of millions of devotees of Guruji, who visit the place regularly and believe it to be their second home.
The project involving widening the road may cost more, as compared to creating an elevated road, both of which will serve the same purpose, as the project with an elevated road may not require any land acquisition and the related cost burden in the nature of compensation. So, we request the Government to proceed with the plan for an Elevated Road instead of widening the road.
We request all the devotees of Pujniya Guruji to participate in this online appeal to support our cause.